I have designed and produced a website for Events Horizon Ltd's (EHL) Website who specialise in managing and hosting events in London.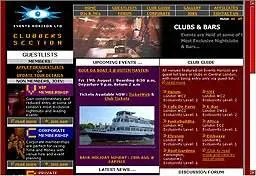 It contains:
1) A membership application and subscription system which allows EHL to easily manage new memberships, recurring subscriptions and payments.
2) A photo gallery management system which allows EHL to manage all their photos themselves.
3) A message board which EHL manage themselves.
4) Content pages and contact forms.
All of the above have been handed over to EHL with training so that they can manage the site themselves.
This site is one of the busiest sites on my server.