I've created a website for North Wales Fly Fishing School (NWFFS) who specialise in providing fishing courses and holidays.
The site has been designed so that new content can be added easily as I manage all the updates to the site and hence update fees need to be kept as low as possible.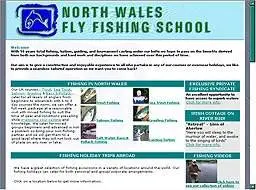 The site has been produced so that any changes and updates automatically get submitted to the major search engines.
Over time, booking & enquiry forms, application forms, payment processing and videos have been added to the site.
Most of NWFFS's business is generated from the website.