I've been developing some code recently that required some icons to for labels, links and buttons to help improve visibility of features and functions and whilst customising the Twenty Thirteen template for WordPress 3.6 Beta 3, I noticed that it was using a font for icons.
After doing a search on Google for the font, I found a site dedicated to the font where you can download it for free, and yes it's by Automatic, the creators of WordPress.
I've been using some of the icons in html output and the icons to scale quite well.
Here is a snapshot of the icons in version 2.09 of the font.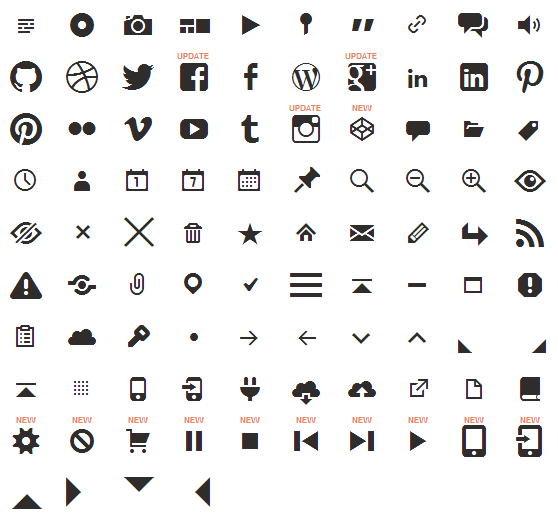 The font is called Genericons and you can download it from the website here.
And just in case you are wondering, the title of this post hasn't been made up of key words for search engines, even though it may look as such, but I didn't want to title the post something like "Genericons icons" and I couldn't think of a short title.