I received the custom URL to my Google+ profile yesterday by email (see below) and it is google.com/+BharatKaravadra which is much easier to share and remember than the longer numbered URL.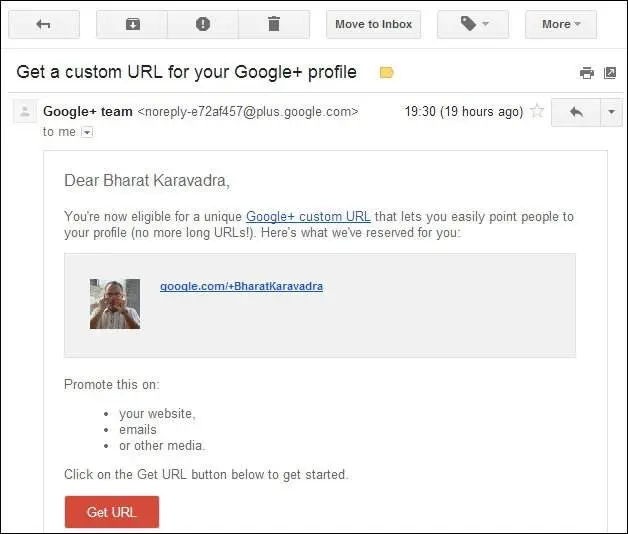 How did I get this?.. I am not entirely sure but read on.
At first, I thought I was lucky as when I researched how to get a Google+ custom URL the information was that you could not apply for it and it was simply assigned to you by Google – how and when I did not know. At the time I did find one piece of advice which was to link to your Google+ profile page which I have been doing on my about page.
I'm not entirely sure if the linking worked or what it was some criteria that I found after doing a bit more research and that my Google+ profile now met :
It seems that Google have expanded the availability of custom URLs and you can perhaps get one if your profile meets the following criteria:
– Has a profile photo, and
– Has at least 10 followers, and
– Has an account that's at least 30 days old
You can read more about the expanded availability on Otavio Silva's post on Google+ here, and if you have any more and definitive thoughts on getting a custom Google+ URL to your profile then please share them below.