Before the Twenty Seventeen theme was launched, I started looking for news about the theme so that I could create support for Template, CSS, HTML and any other code customisation.
That was because I tend to first consider using and customising default WordPress themes to help clients quickly create their first websites to help reduce website start-up costs.
Since finding and installing the both development and release versions of the Twenty Seventeen theme, I have created some customisation tutorials to help you with your website theme requirements.
Twenty Seventeen theme customisation tutorials.
The following are examples of theme customisation support posts. You can request your customisation below.
Live demo of Twenty Seventeen.
I couldn't find one so I created one. Click here or on the snapshot below.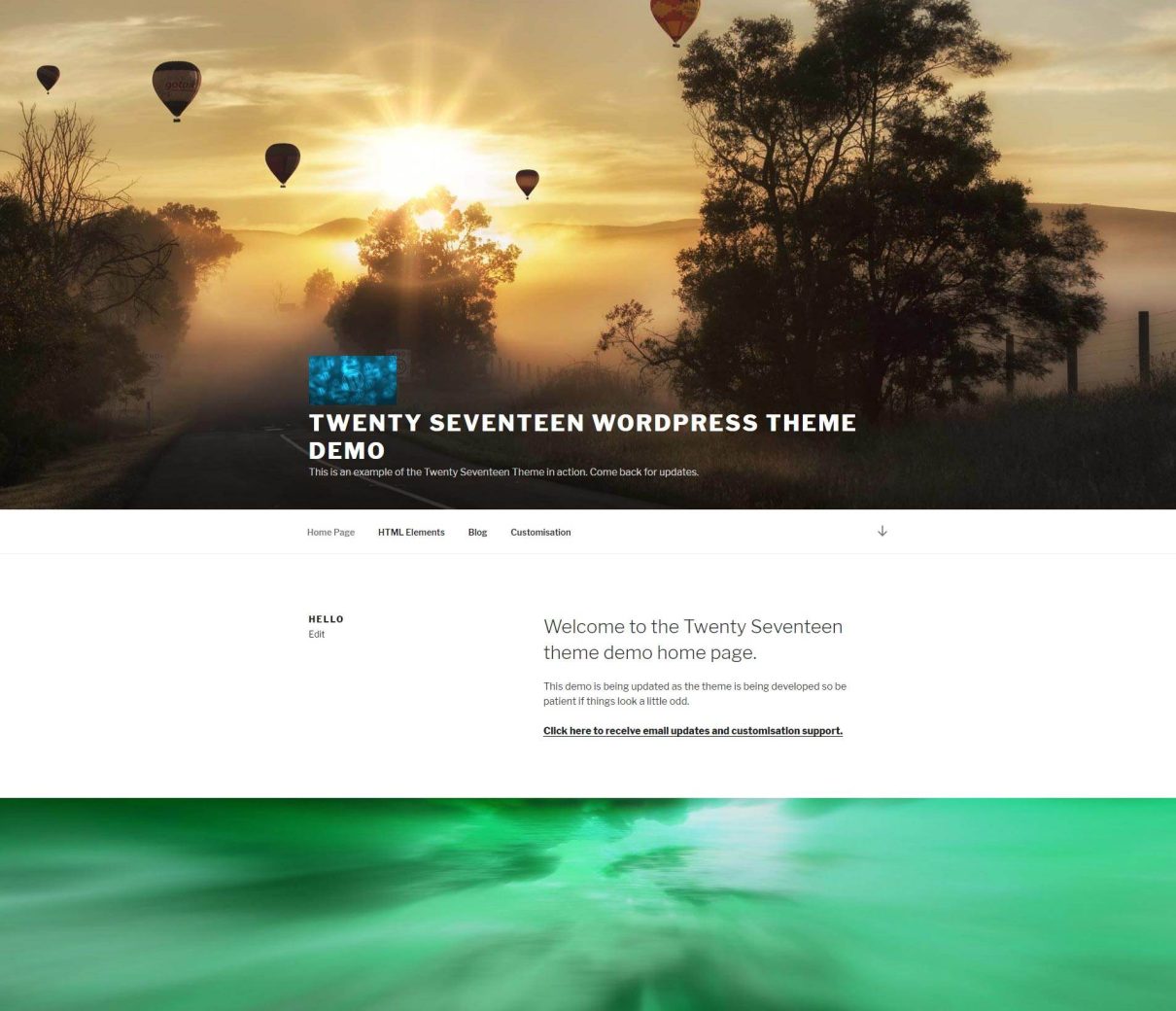 Request your customisation for Twenty Seventeen.
Use the Comments section below to describe how you would like to customise the theme for your needs.
Note: Some requests may require a lot of work and if I can do them, I will look at them when I have time. If you require the customisation urgently, then let me know and you can pay a fee to get the customisation done quicker.