I moved this site and all client sites to a shared hosting service managed by myself and provided by SiteGround.
About a week later, I looked at the Crawls Stats for this site on Google Search Console and noticed that the page load times for page loads seemed to have halved.
I left the stats building for another 2 months and the page load pattern remained very similar, in that page load times have remained twice as fast.
See the Crawl Stats chart below and the significant dip midway in the block between Mar 2016 and Apr 2016.
That is when the WordPress hosting was moved from the previous web host to SiteGround.
So, if you are finding that your WordPress site is a little slow and would like to increase the page load speed, then try SiteGround WordPress hosting.
Google Search Console, Crawl Stats: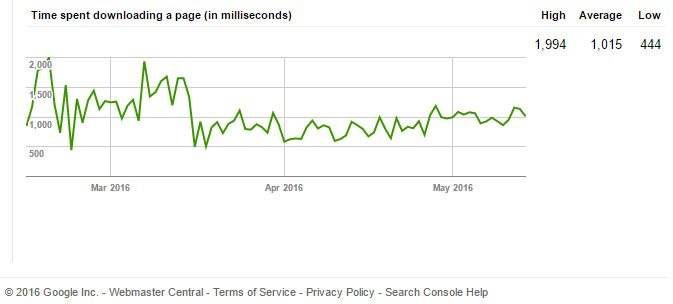 If you are new to web hosting and perhaps require a managed service, I can help manage the technical aspects of the hosting which can often overwhelm beginners. Contact me here.